Sigulda Day Tour from Riga
Discover Latvian countryside with our Day Trip to Sigulda!
Visit Sigulda with our fabulous day trip to Sigulda from Riga.
Sigulda is approximately 50 km from Riga, so the drive to this beautiful town doesn't take longer than 50 minutes. It is probably the most visited tourism sight in Latvia, apart from Riga. And this is the reason why we offer this great tour to Sigulda. Our one day trip to Sigulda is probably the best choice if you love history and love being outside. Since the time when the tribes of Balts and Livs fought with the German crusaders, Sigulda has boasted of exciting legends and mighty castles, which are situated in the distance of a cannon shot from each other. Go on this day trip to Sigulda from Riga with us!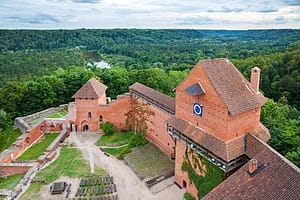 Probably the best Day Trip to Sigulda from Riga – AroundLatvia