Your Ultimate Tour operator and travel agency in Latvia.
Looking for a travel agency or tour operator in Latvia? Look no further, we have been on the market since 2012, creating great custom trips and big group tours in Baltics for many years.
Tours in Latvia and the Baltic State
Discover beautiful Latvia from a new point of view with AroundLatvia sightseeing tours! Explore the old town of Riga, shop and see the sights of the central marketplace, see beautiful Art Nouveau architecture, and discover castles and ruins just outside of the city of Riga.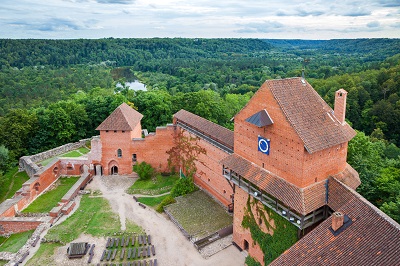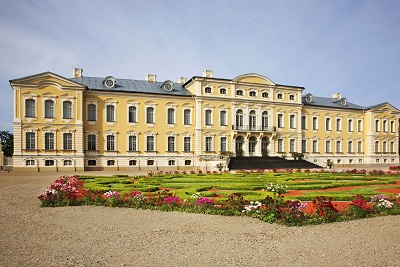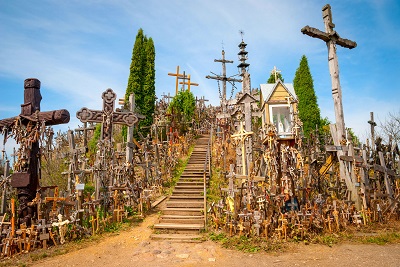 Our Top Sightseeing Tours in Latvia
Riga Old Town Tours
Explore this historic area with a certified guide, who will share local stories, legends, and history as you see the sights. The Old Town is our most popular Latvia sightseeing tour.
Riga Central Market Tours
Discover Latvian culture in the marketplace, where you'll find 5 pavilions full of Latvian food, clothes, toys, and more. It's a UNESCO World Heritage Site!
Riga Art Nouveau Tours
Riga, Latvia is famous for having the biggest collection of Art Nouveau buildings in the world, and AroundLatvia guides will show you the best sights.
Rundale Tour
Spend a day in Latvia's beautiful countryside and see the incredible Baroque and Rococo-style Rundale Palace, along with the palace gardens and museum.
Sigulda Tour
Spend a day enjoying Latvia's rich history and peaceful countryside. Explore a cave, see castles and ruins, and learn about the medieval history of the area.
6-Day Baltic States Tour
Spend six days exploring the best highlights of all three Baltic countries! Visit museums, towns and cities, castles, archaeological sites, markets, and more.
Design Your Own Route
Do you have special requirements? AroundLatvia's certified guides can take you on a specially designed sightseeing tour upon your request!
AroundLatvia Guided Tour Options
We offer many guided tour options, allowing you to choose the tours in Latvia that work best for you! Our tours can be delivered in a language you understand—just let us know at the time of booking. Inquire here for dates, times, and prices.
Group Tours
If your party includes 2-60 people, you can book a group tour to get personalized attention from our friendly guides.
Individual Tours
When you book an individual tour, you will join other tourists on the sightseeing tour. Perfect for the individual traveler.
Day Tours
If you want to spend an entire day exploring Riga and its surrounding sights, sign up for one of our full day tours.
Private Tours
When you book a private tour, you can choose the time of your tour and the locations you want to visit.
Combined Day Tours
Want to combine two or more of our smaller tours into a full day experience? Ask us about our combined day tours.
Latvian travel agency and tour operator – a professional for the Baltic region.