Day trip to Rundale Palace from Riga
Book your Rundale Palace Day Tour right now.
From €22.50 per person
Discover countryside with our Day Trip!
This day trip to Rundale Palace offers not only to see the palace, but to take a 1h to 1,5h drive by the Latvia's beautiful country side. Your day will start with pick up from your Riga hotel at 10:00. Amazing opportunity to get away from the busy city of Riga. Also good way to explore Latvia if you are here for a short period of time. Up to 8 hour tour that will be worth to remember. Go on this day trip to Rundale Palace with us!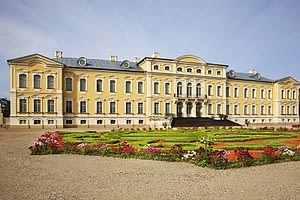 Probably the best Day Trip to Rundale Palace of all times.