Mini Baltic Tour: Day Trip Riga – Sigulda – Ligatne – Parnu – Tallinn
Book your Mini Baltic Tour: North right now.

Discover North of Baltics with our Day Trip!
Tired of spending long hours in the minivan from point A to point B? We have a good solution for you- Mini Baltic Tour: North. AroundLatvia Tours offers to make your transfer more interesting. With stops at some of the main sightseeing places on the way from Riga to Tallinn or even other way around! The main stops in Sigulda will be Bobsleight Track, Turaida castle, Gutmana cave. Soviet Secret Bunker (as optional choice, additional cost for entrance) in Ligatne and small, but beautiful city of Parnu and Tori Hell cave near Sooma National Park in Estonia.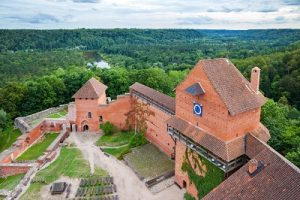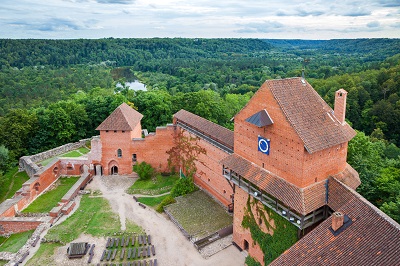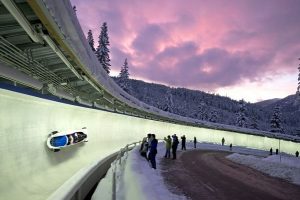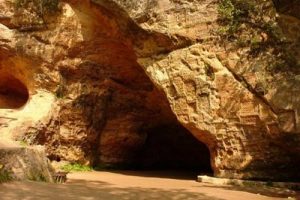 From busy Riga to small Switzerland (Sigulda) and Soviet times to National Parks, see it all…
Your Mini Baltic Tour: North will start with pick up at 8:00 from your hotel in Riga or Tallinn. Sigulda city is just 1 hour drive from Riga. Through the whole city of Riga you will see some suburbs as well as countryside. In Sigulda there will be few main stops to see some of the main objects, like Bobleight Track, Gutmana Cave and Turaida castle.
Sigulda City
Turaida Castle- is on the top of the hill and surrounded by a beautiful view and Gauja river. It is recently constructed medieval castle. Building of the castle was started in 1214. It experienced a lot during the years war as well as fire. A lot of history to see in one place.
Gutmana Cave- is known as the largest cave in Baltics. The name of the cave arose from a German phrase "gut Mann" which in English means "good man" which sounds almost like the name of the cave "Gutmana cave". It is surrounded by many legends that has developed over hundreds of years.
Bobsleigh Track- is 1200m long and allows a speed of 125km/h. This is the training venue for Latvia's Olympic team. Also it hosts many international as well as national scale competitions every year for bobsleigh, luge and skeleton.
Ligatne City
Secret Soviet Bunker (Ligatne)- was available for public only after decision was made in year 2003 to remove the secrecy grading. Bunker is located 9m underground and the total area of the facility is over 2000m2. It was built for the political and state authority elite of the 1980 (state administration) in case of a nuclear war. This is optional choice to visit the Bunker (extra costs regarding the entrance fees are not included). If you don't like such a hard part of history you can visit Cesu city instead (beautiful city and also Cesu castle).
Parnu City
After the last visiting place in Latvia, you will cross the border. Since 2007 passport control is not required at the border. Parnu is a small city by the see In Estonia. Most popular it is during the Summer when tourists want to spend the time by the sea. Option to take a lunch break or see the city before the last sightseeing stop.
Tori Hell Cave
This is a very mysterious place and is full of stories and legends. The reason this name "Hell Cave" was given to the cave is that many years ago you could go deep into the ground from the cave. Unfortunately ceiling of the cave collapsed in 1908 and its mouth in 1974. You can no longer go into the cave. However steps by the cemetery gates will take you to this beautiful and mysterious place.
*After visit in the last sightseeing place you can choose either to return to your Riga hotel (4 hour drive back) or to end your trip in Tallinn hotel or airport (2 hour drive).
*Mind that no tour guide is included in this offer. If you wish to have a guided tour please contact us!
*Packed lunch and snacks are advised.
*No entrance fees are included