Baltic Tours
Our company provides all kinds of Baltic tours. Individual tours for smaller groups and B2B Baltic tours.
Mini Baltic tours
Custom made Baltic tours just for you and places you want to visit.
Classic Baltic tours and Bus tours.
Providing with all kinds of transport for small and large groups.
Baltic Highlights
Spending money on visits to all three Baltic countries is definitely not a bad investment, Baltic tours would be a great idea. With that being said, get ready for a 6-day trip that will bring you even closer to the wonders and some of the major highlights of the Baltic states. The trip begins in Vilnius or Tallinn, with an optional start in Riga as well.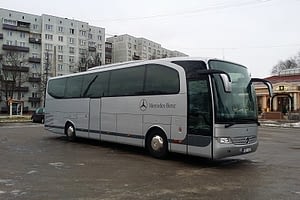 Baltic tours – starting from anywhere you like
We will be spending a full day in Vilnuis. Here, we will be seeing attractions and historical centers such as the Old Town, the Cathedral, Gediminal Tower, Peter and Paul Church, St. Anne's Church, Old University, Gates of Dawn and so much more can be seen on this Baltic tour.
It is worth noting that this tour will be a guided walking tour. In addition to this, we can also offer a trip to the Trakai castle as well as the national park or Kernave Archeological site, both of which have been fully included in UNESCO. The optional free time will be spent either in Old Town or at the Trakai castle before we will head back to hotel.
Baltic bus tour from Vilnius to Riga
The next day would be spent traveling from Vilnius to Riga. On the way, you will also have the opportunity to see some of the main highlights of Lithuania and Latvia, some of which include a stop at the Hill of Crosses and Rundale Palace as well as the Bauska castle. We will most likely arrive in Riga in the late evening and you will have the chance to treat yourself to some of the best local and indigenous cuisines.
Interesting places ir Riga – Baltic tours
In Riga, the entire day will be spent in Riga just for the purpose of sightseeing and taking in the sights and sounds of the city along with your dedicated guide. In Riga, you will be faced with a wide array of options when it comes to what to see and do. For instance, you will be faced with options such as, Riga Old Town, the Market tour, the Art Nouveau area, the Ethnographical Open Air Museum, and much more can be seen on a Baltic tour.
Main sights in Riga – Baltic tour
After the main sights in Riga, you will also have the option to see Jurmala (a popular resort town in the area) along with its main street (called Joma Street) as well as many small markets with self made items that line the area and the big and beautiful sea.
In Riga, another optional choice is to see the Laima chocolate museum, the KGB museum and Occupation museum. However, you should know that this option is only for those who are interested.
The next day will be spent traveling from Riga to Parnu. On the way, some of the main stops that we will be taking will be at Sigulda Bobsleigh Track, Gutmana Cave, Turaida Castle, and many more. We can also make an optional stop at the Ligatne Soviet Secretariat Bunker. Here, we will be able to organize a guided walking tour with lunch or dinner.
Last day on the Baltic tour
On the next day (or perhaps even the same), we will be spending the evening traveling to Tallinn. In Tallinn Old Town, we will also be organizing a walking tour with the main sight stops at the Toompea castle, the Dome Church, the Alexander Nevsky Castle, Town Hall, the Great Guild and a lot more. The extra option to visit Kadriog Park and Open Air Museums with a dedicated guide would definitely be a perfect opportunity for those who have always wanted to see fisherman villages as well as how people lived 100 years ago.
Best Baltic tours only from AroundLatvia.