Riga old town walking tour
Book your Riga Old Town walking tour right now

Discover Riga Old town with our Riga Old town walking tour
Discover the beauty and grandeur of Riga with our wonderful Riga old town walking tour.
We offer a classic walking tour of Riga Old town and while on this tour, we will be taking you to visit some of the most popular places in Riga.
Explore Old Riga with a professional and indigenous tour guide who will be more than happy to tell you some of the stories, myths, and legends of this historic part of Riga.
On this walking tour, you will be shown some of the most popular tourist attractions and structures such as the House of Blackheads, St. George church, the Dome cathedral, Riga's castle, the little and the big guild, Cat's house, The powder tower, and much more.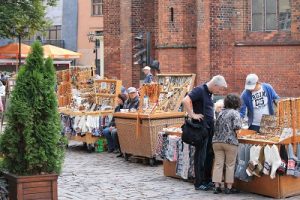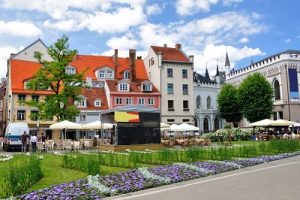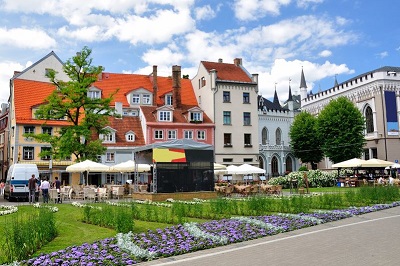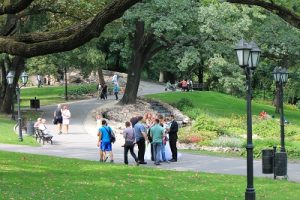 See and explore even more of Riga with our Riga walking tour.
This tour will definitely provide you with a lot to see. In order to really come to a proper appreciation of Riga, you will need to see and experience the wonders of the city for yourself.
This is what the walking tour will help you to do.
We will be taking you to some of the historic centers in Riga on a tour that will last no more than 2 hours. It is the perfect way for you to explore Riga, even if you're just visiting the city for just a day.
Just like any other city, Riga has its own charm and with our Riga walking tour, you will be able to view this charm firsthand.
Riga old town walking tour: What will you see?
The walk through Old Town starts at the Town Hall Square and includes many stops such as the old Churches; St. John's Church, St. George Church, St. Jacob's Church, and St. Peter's Church. You will also be seeing some of the most popular places in Old Town such as Blackhead house, Dome Square, Swedish gates, Opera, City Channel, Cat House, Large and small guild and the Monument of Freedom.
There are many other places that we will be taking you past and our guides will be there to show you each and every one of them. Old Town is place that is beautiful and inspiring and we will very much love to tell you a bit more about it. Our Old Riga Town walking tour will provide us with the perfect opportunity to do so. So book it now and choose the language you would like for it to be delivered in!
Options
There are three tour options that are available for you to choose from. We can offer individual tours, group tours and private tours as well. Below is a little breakdown of the tours and what they entail;
An individual tour means that there is a high probability that you will be alone on the tour or with other individuals. This option provides the perfect opportunity to book a tour if you are alone and you'll like to pay far less and still get the opportunity to see the beautiful Old Riga Town with our friendly tour guides.
We can also offer small group tours. Under this service, groups with up to 15 members can get discounts as well. If you'll like more attention from the guide, this option is the perfect one for you.
We also organize private tours. This means that you have the ability to choose your preferred tour and time. For instance, you can choose a private tour for two which will hold by 10pm. This is an excellent choice for a romantic walk with your other half. For more information about private tours, feel free to contact us.
Probably the best Riga Old Town walking tour out there – AroundLatvia