Day Tour to Open Air Museum
Book your Day Tour to Open Air Museum right now.
[bookly-form category_id="3″ hide="week_days,time_range"]
Discover history and culture with our Day Trip!
Just 30 minutes away from the busy city center of Riga you will see place full of history. Located by the lake called "Jugla" just outside of Riga. This will be nice "getaway" to enjoy your day outside in the nature while discovering how Latvians used to live many years ago. On the way back driver will take you through the suburbs like Purvciems, Pļavnieki so you can see the living districts as well. This is an individual transfer to and from museum which will save you time and headache about the buses. Enjoy your Day Tour to Open Air Museum!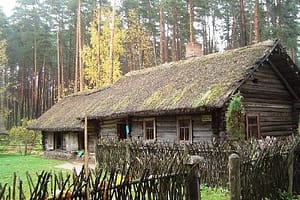 From busy city to nature…
Latvian Ethnographic Open Air Museum
Long time ago in 1924 it was decided to create an Open Air Museum. The plan was to relocated building from the 4 regions of Latvia in one place (Vidzeme, Zemgale, Latgale and Kurzeme). Museum was opened for visitors in 1932 with only 6 buildings to see. Nowadays there are 118 buildings starting with fisherman houses, bath house, Russian house and so on. Museum was opened before the war, but has preserved very good and no large damages were done during the World War 2. During the Summer time almost all buildings are opened for visitors and many cultural events all held here. Mind that during the winter time not all exhibition will be available, but it is still worth seeing it. If you are interested in depth information about museum and history guide is available on request for 2-3 hour tour.
Suburbs
After visit in museum and lunch driver will take you back to your hotel through suburbs of Riga. This route is chosen, so you can see the architecture of middle class houses and life of local people.
*Entrance tickets are not included