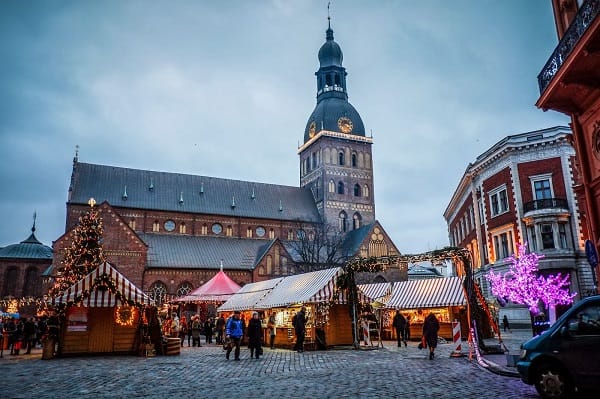 Christmas time in Riga
This is a special time of the year and it is called Christmas time. Christmas time in Riga. In Latvia it means that it is a family time and for kids of course it is present and Santa time. The first ever Christmas tree in the world was spotted in Riga, Latvia many years ago in 1510. Men of the local merchants' guild decorated a tree with artificial roses, danced around it in the marketplace and then set fire to it. From this year it has been a tradition to have a decorated Christmas tree in every city small or big, in every house and family. No matter small or big the Christmas tree is always there.
During the Christmas time Riga is very busy. People are running around like little ants to find presents for their family. There is also a Christmas market, almost in every city including Riga and Jurmala. You can find a lot of different stuff in these markets starting with hot vine, gingerbread cookies and finishing with warm socks for the winter.
Everything is decorated, starting with different color lamps on the streets, small and big Christmas tree's and even bigger companies decorate their windows with lights. For example, Swedbank building right on the other side of the Daugava, turned on lights so it looks like a "button". The meaning under this is that they are donating money for kids rehabilitation center called Poga in Latvian and Button in English.
It is the most beautiful time of the year, because everything is so light and colorful. It is definitely worth coming to Riga during the Christmas time in Riga. Late evening walk through the Old city will allow you to enjoy the magic of this Old city. Don't forget to taste the hot vine and some gingerbread cookies!
Happy Christmas everyone from AroundLatvia.